No matter what size project, Howell's Excavating has the Equipment necessary to provide efficient and professional services in general excavation, road construction, site preparation and land drainage and contouring.
Our services include all of the following:
Trucking
Demolition
Erosion Control
Concrete breaking
Snow removal
Land clearing and brushing
Land contouring, drainage and culvert installation
Site preparations, (commercial & residential)
Grading
Driveways
Parking lots
Road building
Basement excavation
Trucking
Howell's Excavating Ltd. truck fleet is available to handle many types of material hauling, equipment moving and water truck service.
Trucks: Single Axle Tractor, Tridem Tractor, Tandem Tractor w/ Winch, Single Axle Tractor, 100 BBL Water Truck
Trailers for Equipment: Tandem Gooseneck, Tridem Scissor-neck, Tridem Lowboy, 16 wheel jeep with 16 wheel lowboy, Tandem Jeep and Tridem Lowboy
Trailers for Material Hauling: Tridem Pup, Quad Wagon, Tridem Belly Dump, Tridem End dump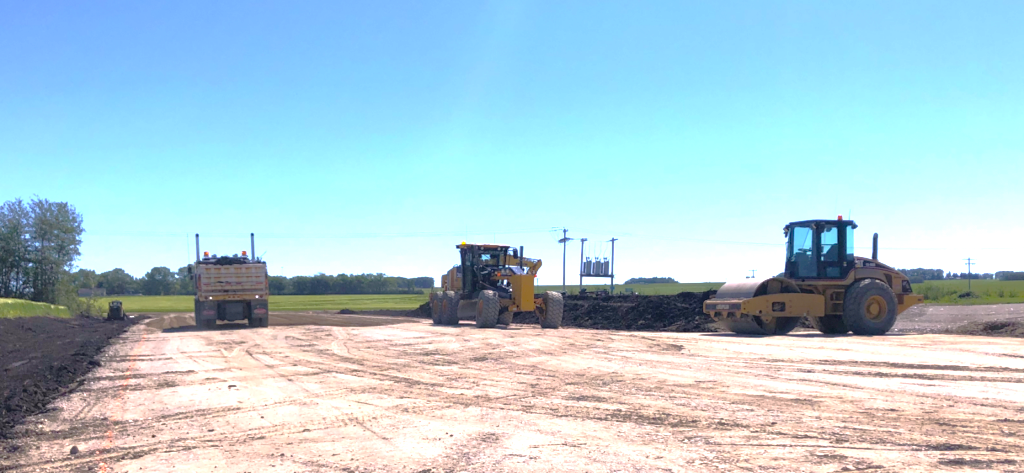 Site Preparation, Grading & Excavation
Howell's Excavating Ltd. prides itself on being able to provide all requirements you may have for your complete site preparation needs, including:
Detailed Excavation
Site Grading
Water, sewer and storm water connection
Backfill
Final Grading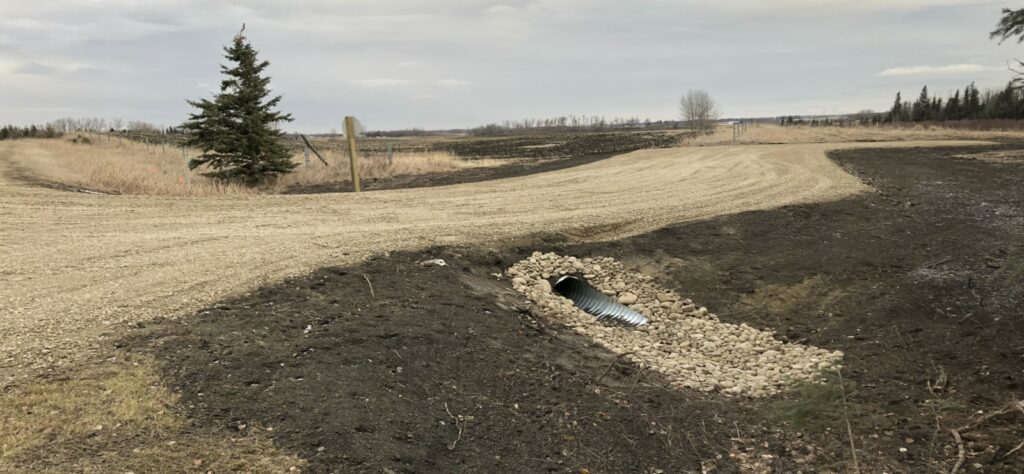 Land Contouring, Drainage and Culvert Installation
Howell's Excavating Ltd. can accommodate multiple drainage applications, from overland drainage work to culvert installation. We stock multiple sizes and lengths of culverts. We can also install catch basins with pipe necessary to fix drainage issues on your site. Accuracy is achieved with our in house survey equipment to ensure your project is completed correctly.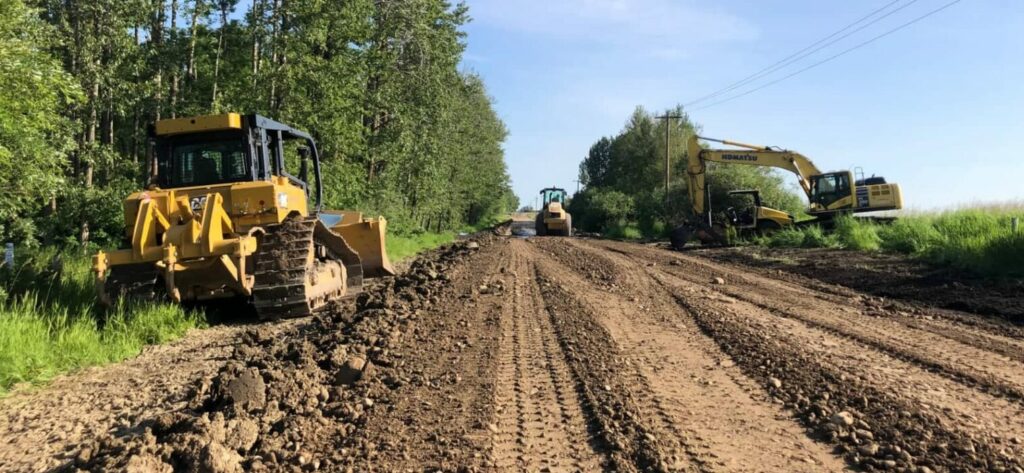 Road Building
Howell's Excavating Ltd. road building experience is extensive. From small laneways to subdivisions and municipal road rebuilds, we have the equipment and personnel to make every move count during the construction process from start to finish.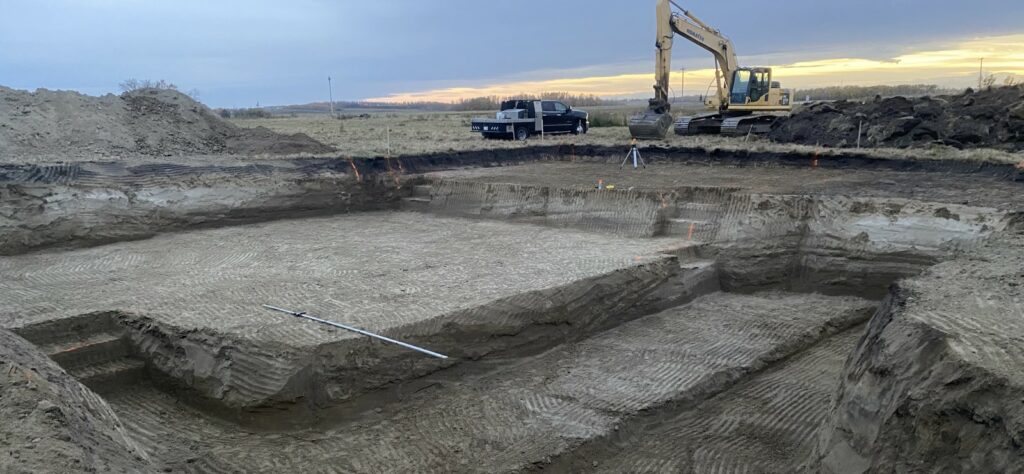 Basement Excavation
Part of our detailed excavation is basement excavation. With various tools and skilled operators we can help start any project from the ground up.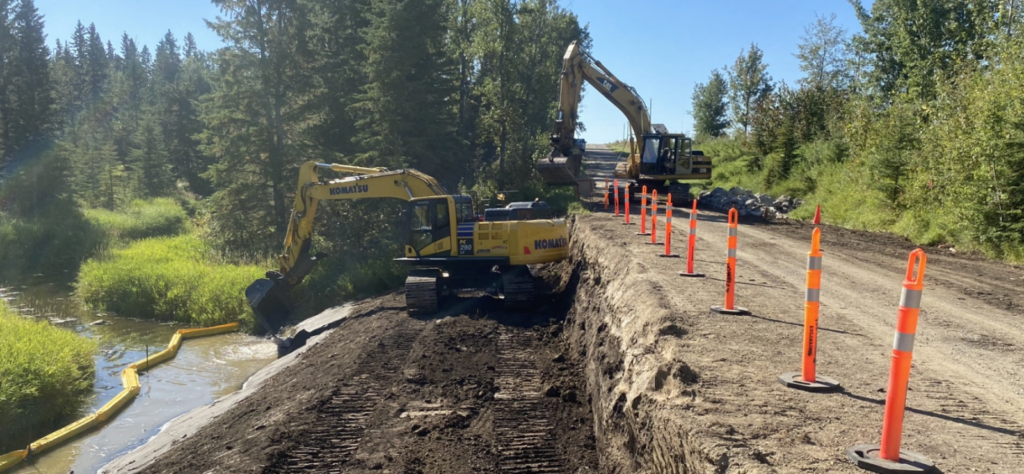 Erosion Control
From bank stabilization to Rip Rap rock placement, Howell's Excavating Ltd. has the equipment and materials to repair and prevent erosion problems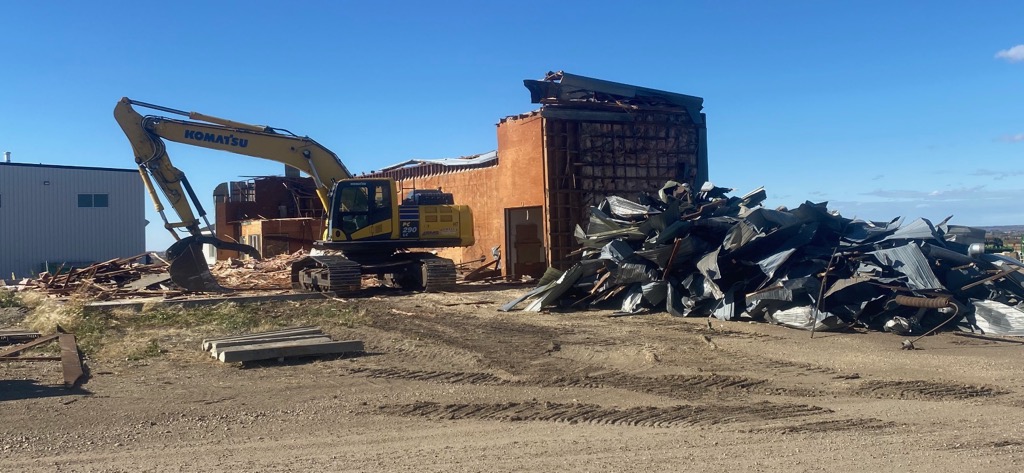 Demolition
Residential, Commercial or Agricultural, we can take care of your demolition project. Our equipment is capable of sorting debris, breaking concrete and transporting materials to approved landfills and recycling facilities in an efficient, environmentally responsible manner.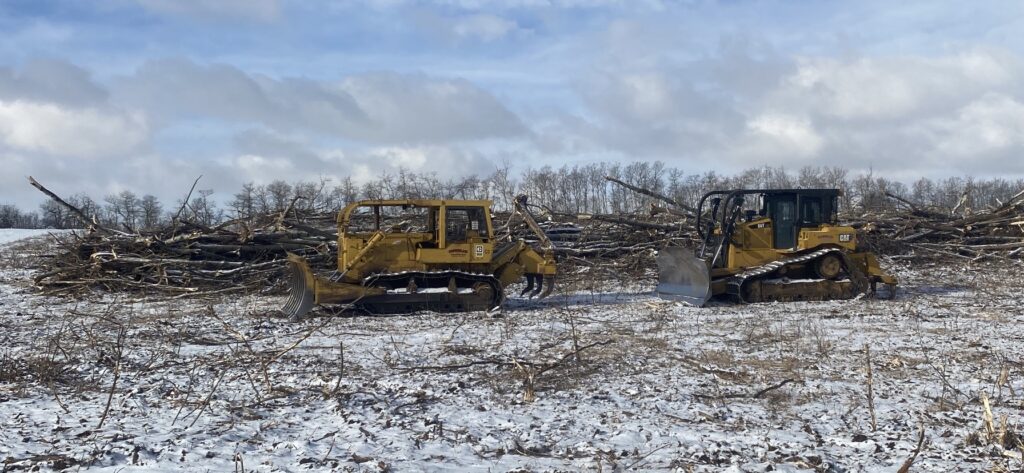 Land Clearing & Brushing
Howell's Excavating Ltd. has equipment set up for your clearing needs. Dozers with full brush guards and ice picks to excavators with brush rakes and hydraulic thumbs, we can clear land in an efficient and organized manner.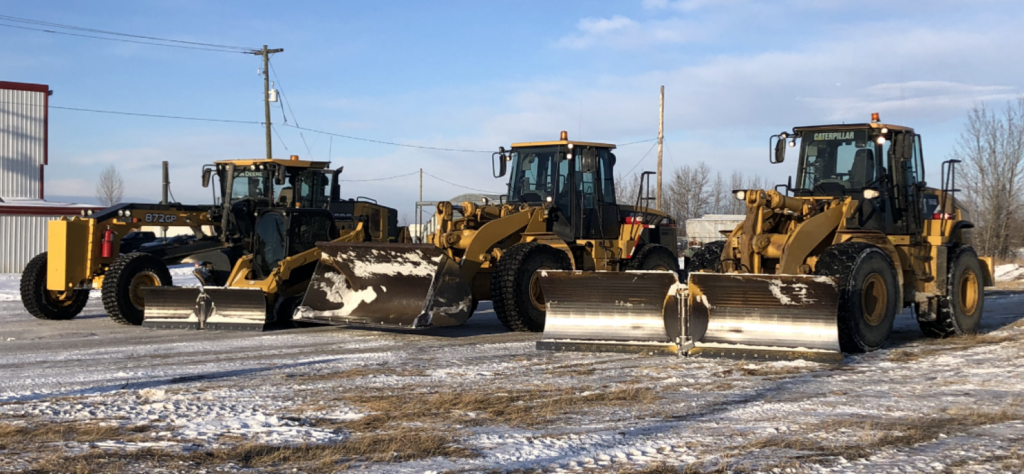 Snow Removal
Howell's Excavating Ltd. can take care of all types of snow removal:
Municipal Street Clearing
Parking Lot Clearing
Lease Road Plowing
Loading and hauling of snow to our snow storage facility
We also perform winter sanding and chip application for all types of parking lots and roadways.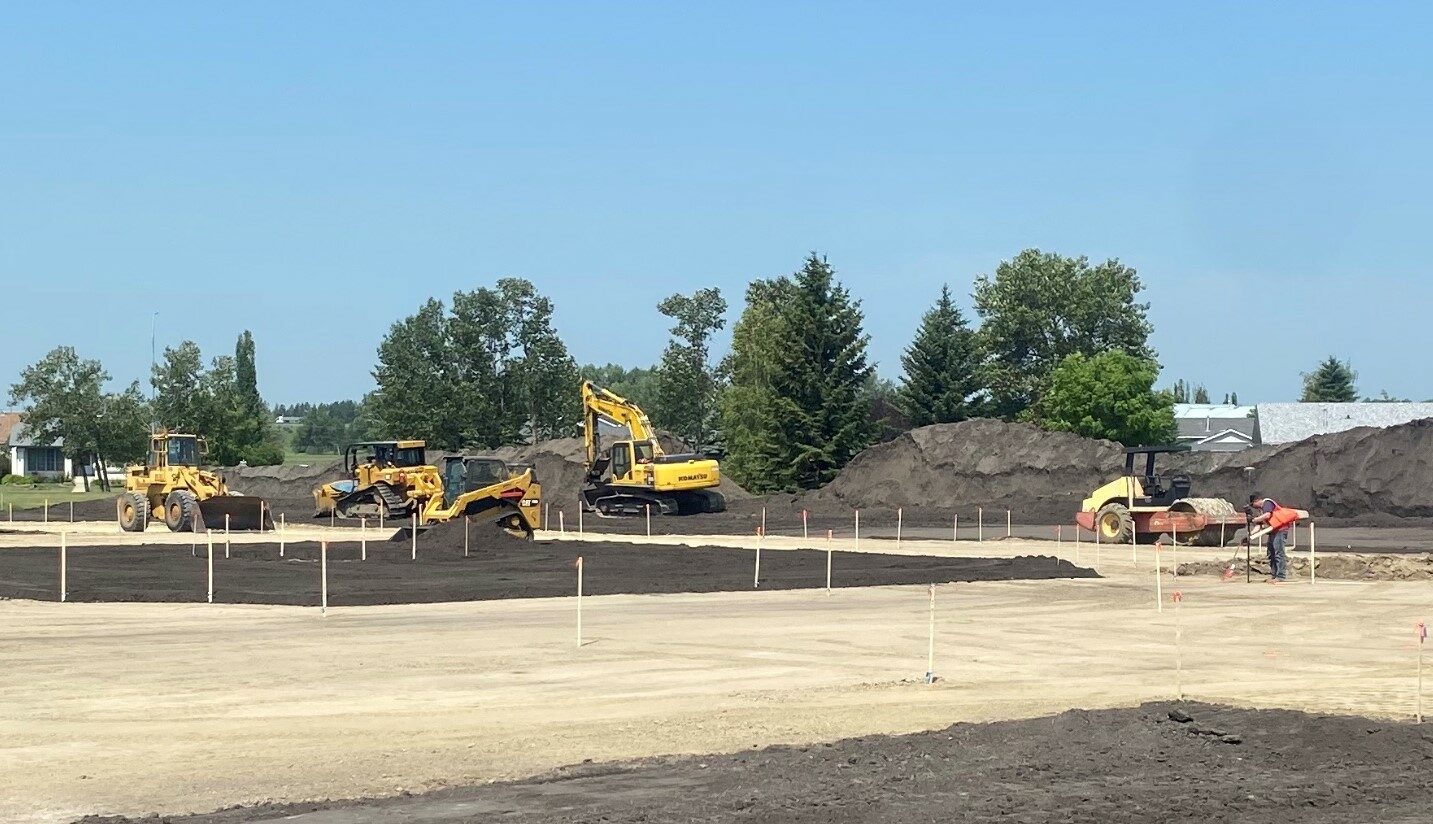 Do you have a project that requires a specific service?
Our excavating equipment and aggregate material services are available by appointment. Please give us a call or send us an email to schedule.