We maintain a shop fully equipped to service all of our equipment out of our head office location in Innisfail. We have heavy duty mechanics and welders on staff to take care of any necessary maintenance, which means work is completed promptly and equipment is rarely out of service.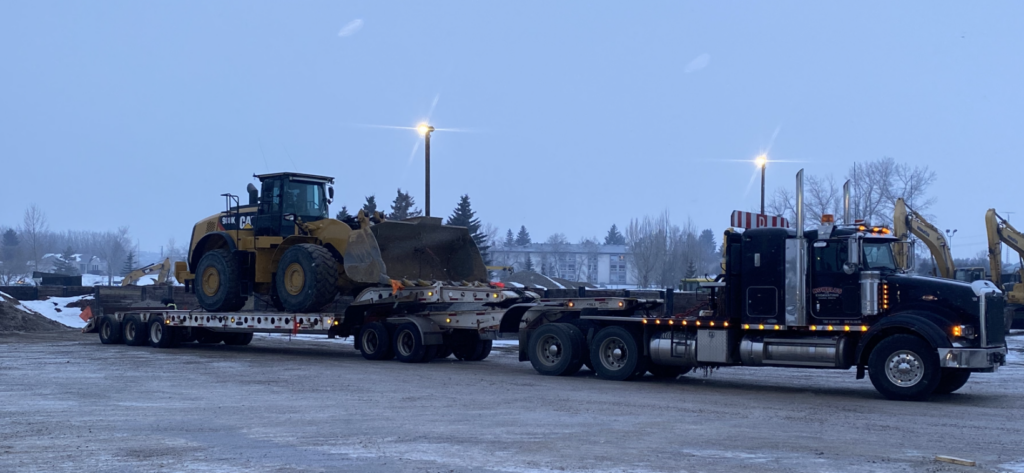 Trucking
Howell's Excavating Ltd. truck fleet is available to handle all types of material hauling and equipment moving. We also have our water and sanding truck services.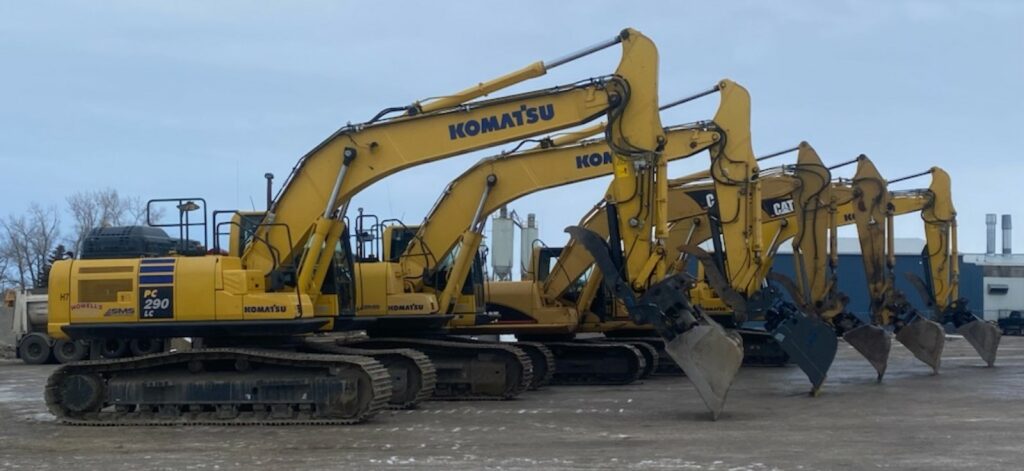 Excavators
Howell's Excavating Ltd, has excavators from 8 tonne to 30 tonne sizes. All machines equipped with hydraulic twist, cleanup, digging, ripper attachment, thumb attachment, ho-pac attachment and concrete breaker attachment capabilities.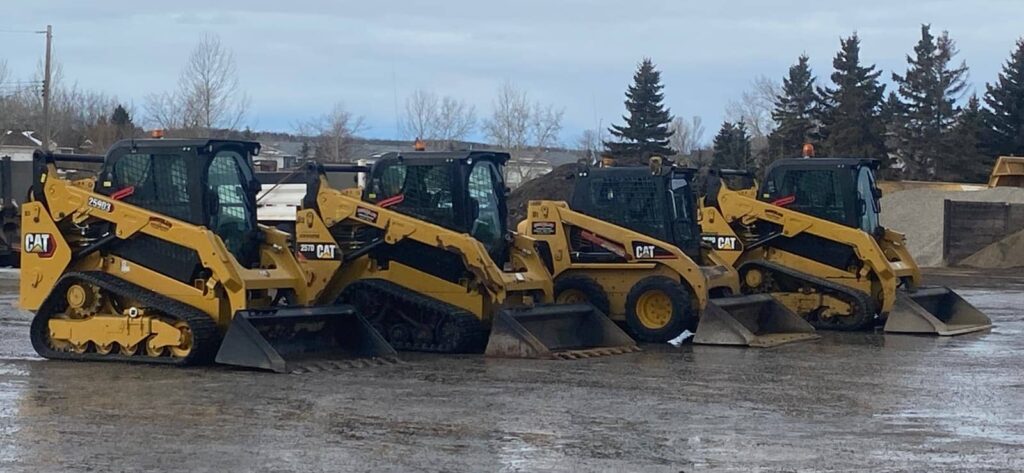 Skidsteers
Howell's Excavating Ltd, has skid steers with many different attachments, able to assist in all sorts of construction or landscaping projects. With minimal ground disturbance, a zero-degree turn radius and ability to achieve precise final grade elevations.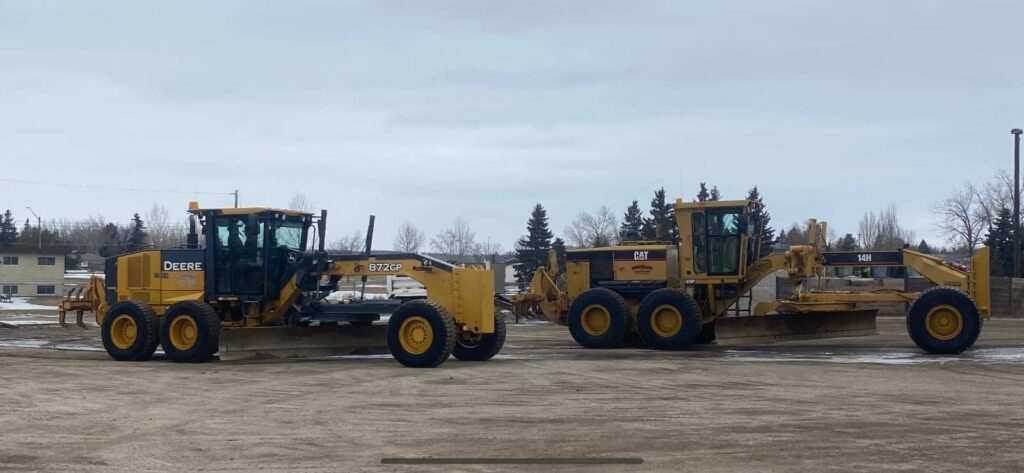 Graders
Howell's Excavating Ltd, has graders equipped with rippers, snow wing, front dozer attachments and 6 wheel drive capability to perform in all job site conditions and all seasons.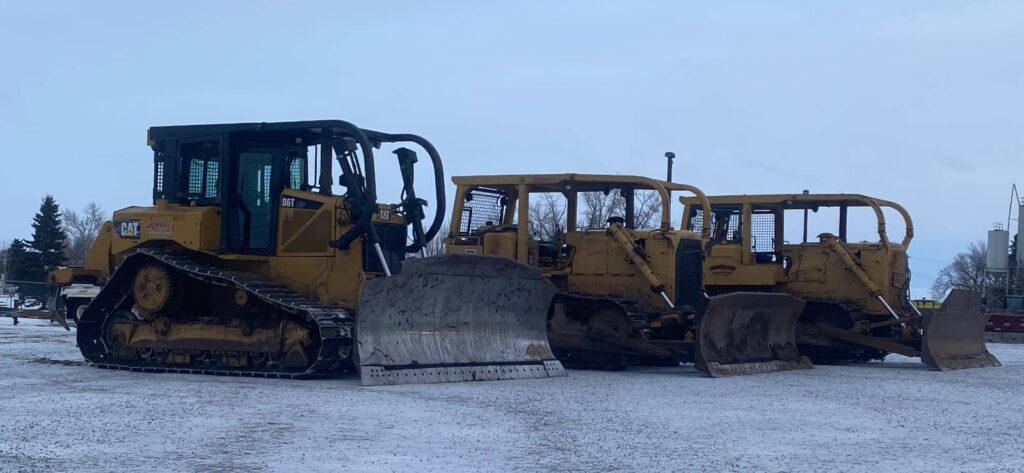 Dozers
Howell's Excavating Ltd, has D6 and D7 sized dozers equipped with rippers, brush rake, winch, 4 and 6 way blade tilt and LGP spec capabilities.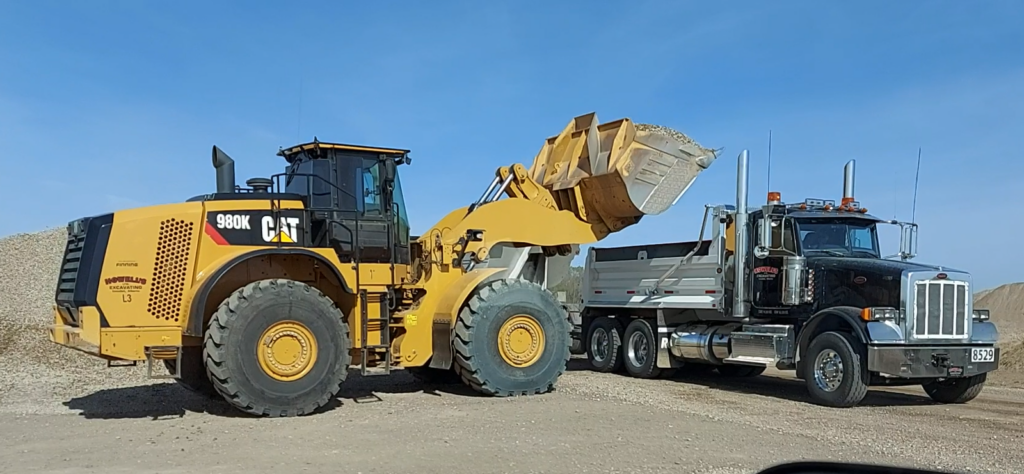 Loaders
Howell's Excavating Ltd, has Wheel Loaders with various attachments such as buckets ranging from 3-10 yards, snow blade and lifting forks.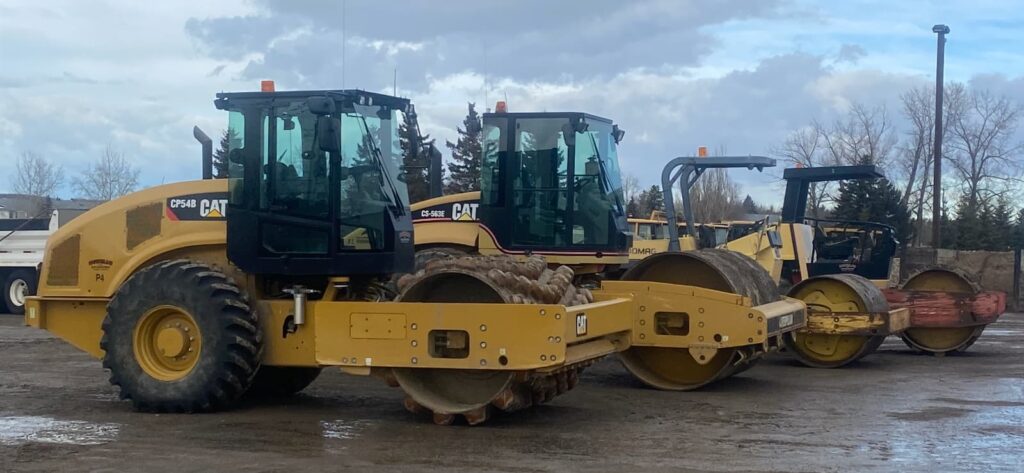 Compaction Equipment
Howell's Excavating Ltd, has Compaction equipment that can achieve proper compaction on any site from smaller jumping jacks and plate tamper to a large padfoot and smooth drum self propelled packers.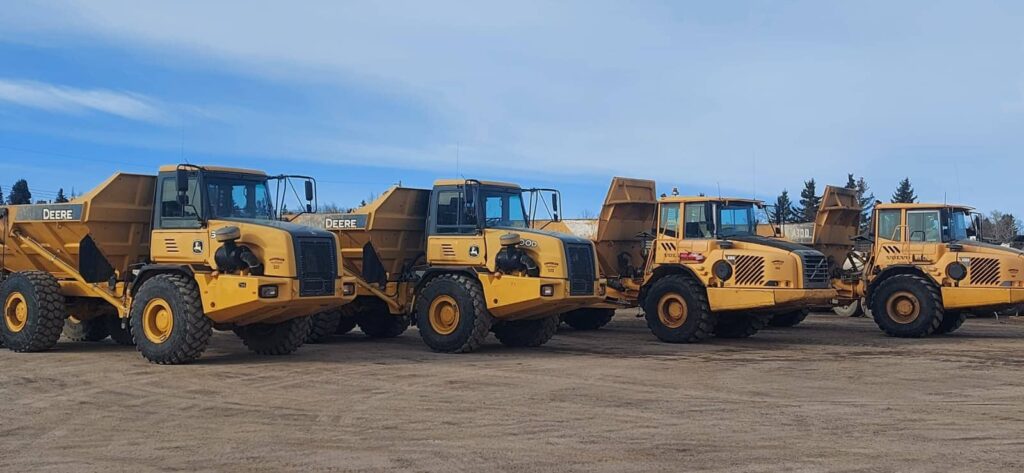 Rock Trucks
Howell's Excavating Ltd, has a fleet of Rock Trucks for moving large amounts of heavy material on job sites. Along with end dump gates for containment, rock trucks are very efficient in any site conditions.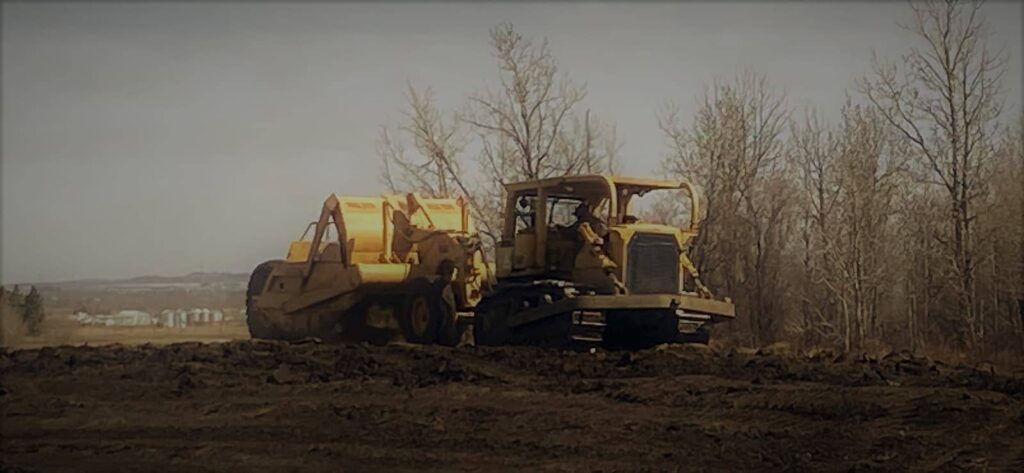 Pull Type-Scrapers
Howell's Excavating Ltd, has scrapers that are designed to move, level, and grade sizable amounts of material in an efficient manner.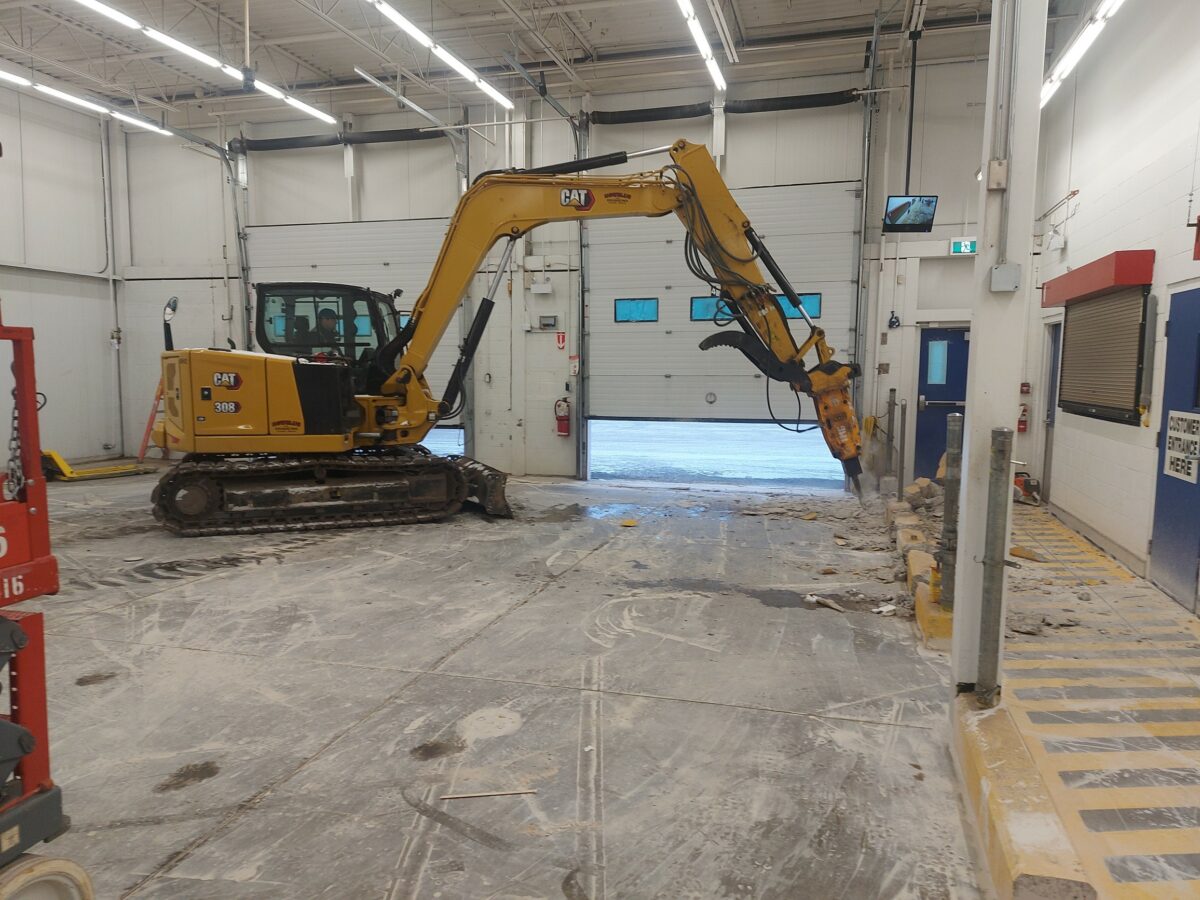 Do you have a project that requires a specific piece of equipment?
Our excavating equipment and aggregate material services are available by appointment. Please give us a call or send us an email to schedule.